Tom Taylor has outed himself in his article at FAR OUT – that he is a MAJOR Ricky Gervais fan – and he explores the cultural oddity of it and on XFM. Read the full post – HERE
Apart from the typo of Karl being referred to as 'Karl Dilkington' instead of 'Pilkington' (and NO Karl is no relation to me at all), anyway… it was a great article and got me thinking: Are the fans of your show 'hip' to your hidden references and in-jokes? And if not… why not?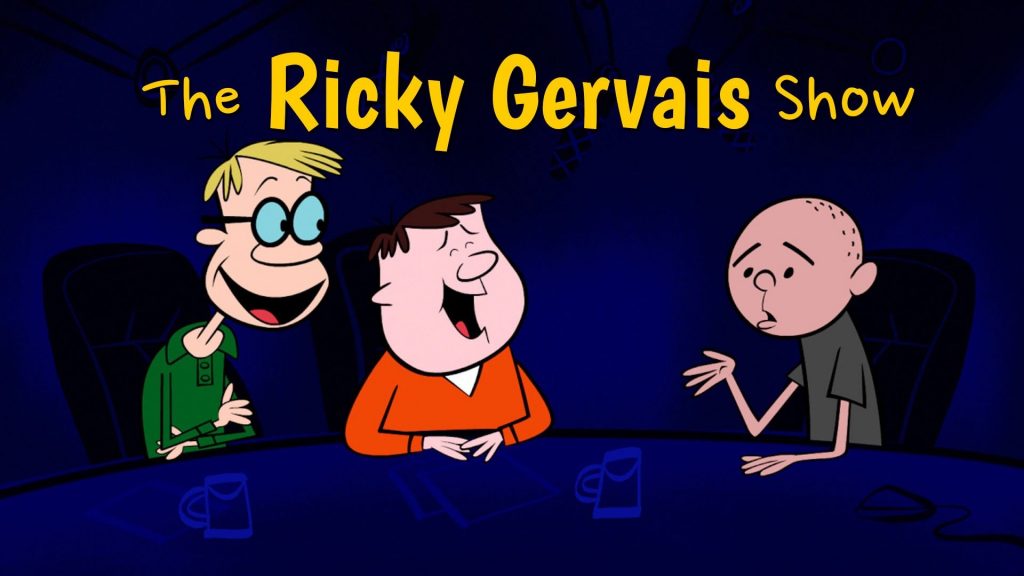 Because Ricky Gervais, Stephen Merchant, and Karl Pilkington "They were footloose and clearly just doing it for the fun of it." And "It's just there to put on. It's a comfort blanket for adults of the daft variety. But ultimately, we're all just normal folks…"
Which was probably the intent of the show. Refreshingly different, capturing a stream of consciousness conversation and having fun – something that Jocks everywhere should be trying to obtain in the mind of their listeners – maybe?
Your thoughts would be appreciated below, let me know if you are a fan or not of the Ricky Gervais Show.