This is a very long post (or a rant) – but those of us who write copy – I am sure will agree with me on almost every point!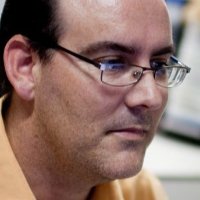 Let me break this down before I start – just so you know where I am heading with this post:
* Let's face it: Sales can be taught to almost any person, if they are willing to endure the pain of rejection over and over again.
* The ability to write good ads that are persuasive is much more difficult to learn than selling. You either have the skill, can build on it, or you don't have it at all.
* Radio advertising really does live or die on the quality of the copy message – not necessarily on the frequency of ads (we will talk about this shortly, so stay with me)
* Radio isn't like print at all – in fact any comparison to print and TV is just plain wrong.
* The voice, no matter whose voice it is, has the power to persuade, to transfer emotion – and it does it better than any other medium – when the words chosen are the right ones!
So let's look at this objectively…
A Sales Rep/Manager/Account Manager (whatever you want to call them) can pitch and sell a package and/or frequency of ads to a client – they are incentivised by commissions and bonuses – and after the deal is done – they throw the copywriter a half filled in Copy Brief that barely gives you the information that you need (OK so that's not as objective as I thought it might sound – but it's true – right?). The Sales team member then moves on to the next client and promptly forgets what they have promised that you would deliver for them.
The Copywriter doesn't know what was said to the client – so now they either: send emails and/or make phone calls to the client to find out what they want, most of the time these aren't returned.
So, the Copywriter then tries to deliver on the half legible Copy Brief they received, and then both the Client and the Sales Rep wonders why the campaign didn't work.
COPYWRITING IS AN ARTFORM
Let's face it – learning to write copy that works – is an artform. It takes practice, takes study and it takes time to develop the skill to write a call-to-action campaign for a chemist one minute and a branding ad for a car dealership the next, then a call to action for a real estate agent an hour later, followed by a call to action for another car dealership that doesn't sound like the previous script – but in their voice and style.
We should be not only the most highly paid for our skills, but we should also be able to veto commercials that we know won't work.
We have all been there haven't we?
A client who insists that they want their ad to say THIS IS EXACTLY AS I WANT IT, DON'T CHANGE IT OR I WILL CANCEL MY CAMPAIGN – but you know it's not going to get any connection with the audience. But they insist, the sales rep insists, traffic insists that it gets done and on-the-air – argh! FINE!
It's no wonder that we get frustrated when clients say that 'I tried radio and it didn't work!'
Really? Did you listen to the copywriter who said it wouldn't but went ahead with it anyway?
Sure, a Sales Rep may also book a terrible schedule based on the clients budget and only air an ad once per day – ok – that's bad – but not terrible – something can be done with that – if the ad copy is right – if it's not, then no it won't work.
COPYWRITING IN THE REAL WORLD
Let me give you an example of the worst possible schedule for a client based on their below average budget – that worked extremely well, simply because the ad copy was right!
A few years ago I had been given a 4-word copy brief (I kid you not) by a Sales Rep for a Jeweller. The advertising budget was less than stellar – it was one random spot in weekday breakfast for 2 months – that's all that the client could afford.
Keep in mind that I knew that the Sales Rep had spent a grand total of 25 minutes with the client before they came back to the station to put the booking through. They didn't care at that stage – it was just another sale they had made.
So, after some research by me as the Copywriter finding out what the schedule was – and having a heart attack, I then spoke very nicely to our traffic department (How I convinced them to run the ad before the 8am news – with no loading for spot placement – I don't know?) I started to research the ad copy.
The ad was for Diamonds, not jewellery. The client had purchased a limited amount of cut diamonds, that's all they wanted to sell – not settings, just the diamonds.
AND this offer wasn't being advertised anywhere else – just on radio.
STEP ONE: RESEARCH
I proceeded to write 2 lists – one was the type of thing I know the client would want – clarity, carat, cut, colour, shape, and certification and the second list was about the emotions behind the purchase of diamonds. Was it a wise investment, not only financially, but in terms of longevity, the desire, the bragging rights, the motivation of the purchaser, the reward for doing so – was it a personal reward was it a celebration reward? Was it to seek redemption for a miss dead? Or just a gift? Who buys diamonds, who doesn't? The questions and answers filled a page.
As you can see that 4-word brief had exploded out to almost a page of notes – how long had this taken? Almost half an hour – so it was equal to the amount of time that the rep had spent with the client, and I hadn't written a word of the ad copy yet.
STEP TWO: WRITING
I then spent the next hour writing 4 different scripts – yes I knew that the client only had 1 script running – but I wanted to find the right balance. I knew from previous dealing with this client that the one script that I liked the most, wouldn't be the one that went into production, so I had to give him choices.
I finally had come up with 4 very different scripts – one focused entirely on what a jeweller might think are the most important things – the 5C's & an S. The second ad was focused on the investment, the third on the emotional reasons, the final script was focused on reward.
Total time spent on the scripts writing was 1.5 hours.
Oh… and all 4 scripts said something like this at one point… "XYZ Jewellers are just about to open" and then reinforced the core message.
STEP THREE: CLIENT FEEDBACK
Now, I sent these scripts off to the client – but before I did, I said to them in the email: "…please find attached 4 scripts for you to choose from. Each one has been specifically targeted to different types of people, one for people like you who are interested in cut, carat, clarity, colour, shape, and certification. Another is targeted at men over 50 looking to invest, the next one pushes the emotional buttons of women 25-45 and the final is a generic, all ages, reward focus for all people. Due to your schedule, I highly suggest you pick one of these that is going to tick the most boxes for you in the type of person you want to target in your commercial."
Which one do you think they picked?
Well, if I were going to bet on it – I would have said either the first or the last ad. Maybe the last one.
The thing was – the client was sick that day – and his second in command had received the scripts – read them, then she called me and said – can we have 2 minor things tweaked, but she wanted all of them, and she wanted to know if she could run them in rotation? Ummmm… okay?
I explained the situation with the schedule, and they said yes – that's fine, she wanted to hit as wide a market as they could as they had a limited number of diamonds that they had invested in, and she wanted them all sold as quick as they could.
STEP FOUR: PRODUCTION
All 4 scripts went into production. Voices where chosen, deliveries polished, music beds selected, etc… Which took an hour in total to produce the 4 spots.
TOTAL TIME?
So: The Sales Rep spend 25 minutes with the client – gave me a 4 word copy brief and I spent 2 hours working on the copy (from the initial list to final approved copy), and an hour with the producer putting the ads together. Reps time = 25 minutes – my time 3 hours.
RUNNING THE ADS:
The first ad (the 5c's one) went to air on the Monday morning. They had 2 phone calls, and one person who came in and asked about the diamonds at lunch time, 4 hours after the ad run.
On Tuesday, the second ad (the investment one) ran, and they had 10 people come in throughout the day, and 5 of those made some purchases.
Wednesday they had the third ad run (the emotional ad) they had 20 people come in (all of them women, and some with their partners) and specifically ask about the diamonds they heard advertised on the radio and more purchases were made.
By this point the Sales Rep was claiming all the glory saying it was their genius schedule… I let it slide as I was busy writing other ad copy at the time.
Thursday morning before 8am the ad for the reward yourself ran. By 9am had a line out the door. By 1pm – they had sold out of their complete purchase of cut diamonds.
THE END RESULT:
The rest of the schedule had to be scrapped. The Sales Rep wasn't happy at all.
My take-away, and the clients too – was that it wasn't the schedule – it was the messages in the ads that had made all the difference.
Did the Sales Rep get a bonus? No, but they did get an easier sell next time they went and saw the client.
Did I get anything extra for selling all the clients stock? Nope! I was just getting paid my usual salary.
My job was just to get them in the door – it was up to their sales team at the jewellers to sell the items.
MY TAKE-AWAY FROM THIS:
My scripts used messages that were presented in ways to appeal to different people. From persuasive words to emotional deliveries, they each worked and worked well enough to motivate people to act.
The voices we had chosen to relay those messages were the right ones for the time. They had the right words to target the right demographics. And the ads ran at the exact right time to appeal to a large cross section of our listening audience.
OTHER EXPERIENCES:
As a side note to this – I feel that every copywriter at some stage has been either given a print ad (or a yellow pages ad in the old days) and told to write your ad copy from that – nope!
Some of us may have even been sent links to TV commercials and told to wrote them based on those. No thanks!
I have had to do this, and I can tell you that the results were terrible when we did what the client wanted. Why? Because radio is NOT print, and radio is NOT TV. Radio is a different beast, and you need to use its strengths to get results.
Tell me – have newspaper or radio ever had to create a commercial based on their radio spot?
Not to my knowledge – or my time working in those fields.
CONCLUSION:
I know the power of radio and what it can accomplish – I have studied long enough to know that the choices you make in your messages make the difference. The voices you choose and the hot buttons you press in a listeners mind with the right copy, makes a HUGE difference.
The people in sales (and I can say this as I was a Sales Rep before I became a Copywriter) – they couldn't care less – if they either make the sale or don't and then move on.
So maybe… you can see why… I think that your station Copywriter should be paid more than the Sales Rep – if not, they should be the most highly paid person at your station!
Earl.P.
P.S.: I wish I could share these scripts with you – but the station I worked at back then where I did this, didn't respond to my requests for copies of them. It was over 15 years ago – if they even still have them was going to be questionable. The client has long since sold up his business and moved on too. What I have written here is based on my memory of the spots and the feedback I got at the time.