I have been putting together a list of radio station positioning statements, tag lines and slogans that brand a radio station with the type of music they play or what they do (I want to steer clear of the adaptations of station call letters though). Usually it is the type of thing you would put on a bumper sticker or have in the promo imaging and liners.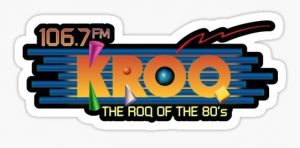 A few examples include: "Good Times, Great Oldies" ; "Feel Good Variety" ; "You Talk We Listen" ; "Country Music At Its Finest"
I want to try to gather as many as I can from around the world in the different genres of radio, and put them together in one list that will be available for free on this site – so far I have over 1,000 that I have collected over the years – but I know there has to be many, many more out there that people know of – so if you do – please either comment below, or email me at: allmarketing@radiocopywriters.com and let me know your favourites – or the ones you remember. From something like the simple:
Or this one:
Cheers and thanks in advance.
Earl.P.