There will be many more E-Books for Copywriters & Copywriters who work in Sales, Promotions, and On-Air coming soon (and all at very reasonable, almost ridiculously cheap prices!)
You can by both of my books right now – via BUY ME A COFFEE – As the WOOCOMMERCE links currently do not work properly – I will reinstall them once I get feedback and help from WOOCOMMERCE.
My 3rd book – YOU ARE LISTENING TO… is a 70 page book on creating Radio Station Tag Lines, Positioning Statements and Slogans – it is only $10Australian – Click through to BUY ME A COFFEE – HERE
My second book is available free – in the FREE RESOURCES page – it is the 3rd edition of my CLASSIC COPYWRITING FORMULAS book
You can now own a copy of the 319 page e-book (in pdf format) of "Hooks, First Lines & Scene Setters" is now the bargain price of $15Australian. – Click through to BUY ME A COFFEE – HERE
WANT TO KNOW MORE?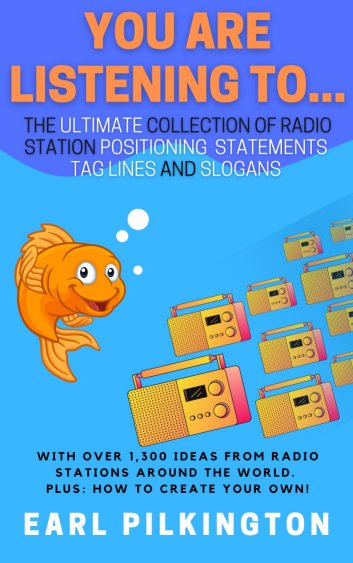 YOU ARE LISTENING TO… is a collection of 1,300 Radio Station Positioning Statements, Tag Lines and Slogans – PLUS a hand guide how to create your own, including creating listener profiles.
You would normally pay major $$$$ to a consultant to do this for you – now if you have $10Australian spare – you can do it yourself!
Update your stations imaging and branding by following the simple step-by-step guide that is designed to help create something new that will:
• APPEAL TO YOUR LISTENERS
• CAPTURE YOUR LISTENERS IMAGINATION
• MAKE YOUR BRANDING MESSAGE 'SHAREABLE'
• AND KEEP PEOPLE LISTENING
Save time – and spark your search for innovative
and fresh new radio station positioning statements,
tag lines, slogans, and imaging by discovering what other
radio stations have done before.
o – o – o – o – o – o – o – o – o
o – o – o – o – o – o – o – o – o
o – o – o – o – o – o – o – o – o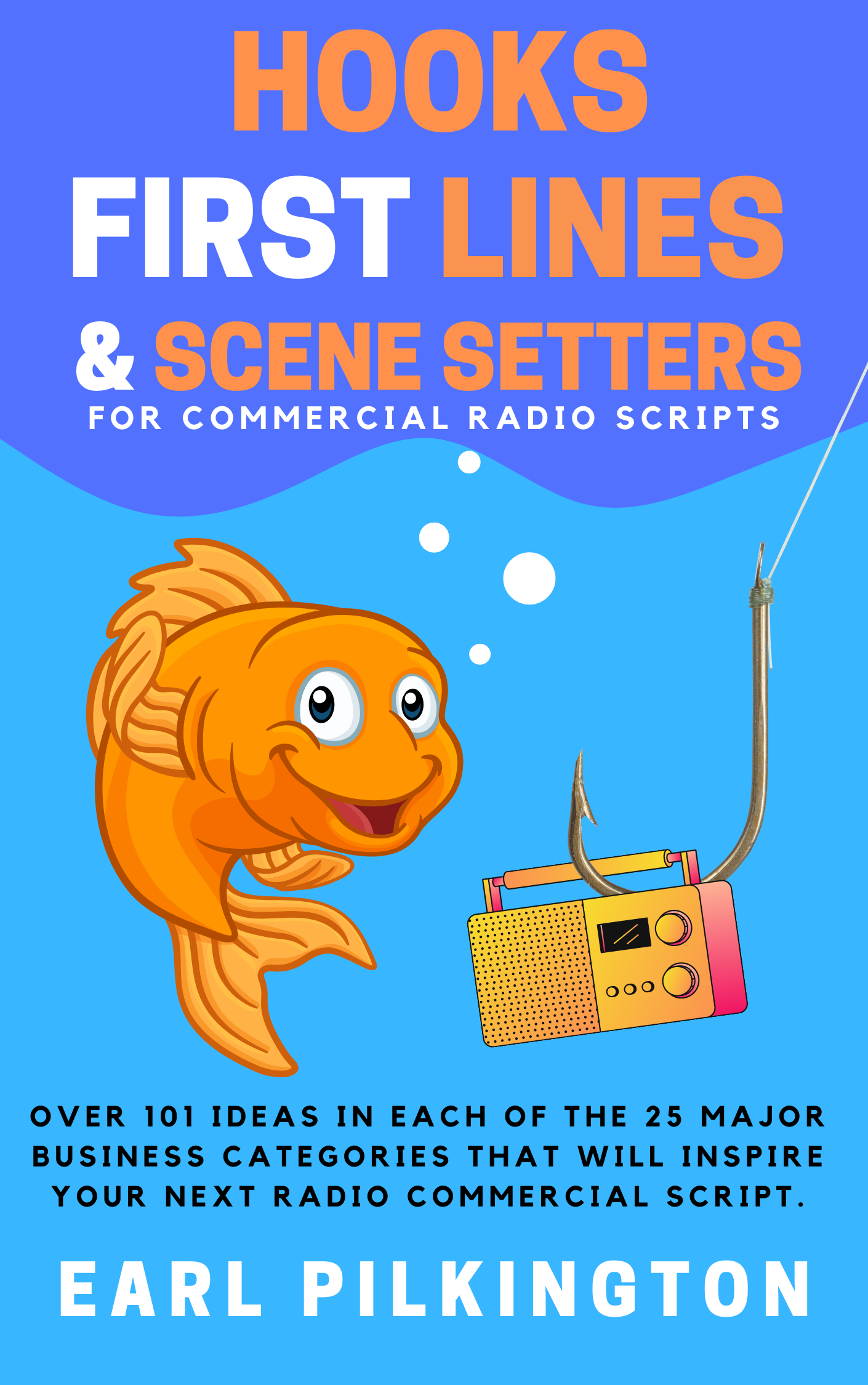 HOOKS, FIRST LINES & SCENE SETTERS has almost 3,000 first lines for radio commercials in this one volume alone. for only $15Australian
For example, do you need to write a script for:
…Auto Repairers? Pages 26 to 28 could fix a problem with your script.
Printers or printing services? Pages 72 to 75 will set you up for success.
Education business services? The lines on pages 77 to 81 might teach you a thing or two.
Home furnishings and home improvements? Build your script around an idea from the lines on pages 171 to 181.
And Real Estate services? Pages 281 to 290 will be your new home.
"While great radio ads are a result of inspiring and great scripts… sometimes… it really is very hard just to get started, to come up with an idea, any idea at all, for that first line. So I encourage people to flick around and see what inspires them from other sections to start writing, tell a client's story and sell," says Earl.
"All lines have been taken from my personal archive of almost 40 years of scripts written here in Australia and as a freelancer. Some are very basic, those are the ones for when you get really stuck, others are 'out there strange' and very left of centre. Try them out for size and see if they spark something creative in you."
Buy it now and set yourself up for successful copywriting today.